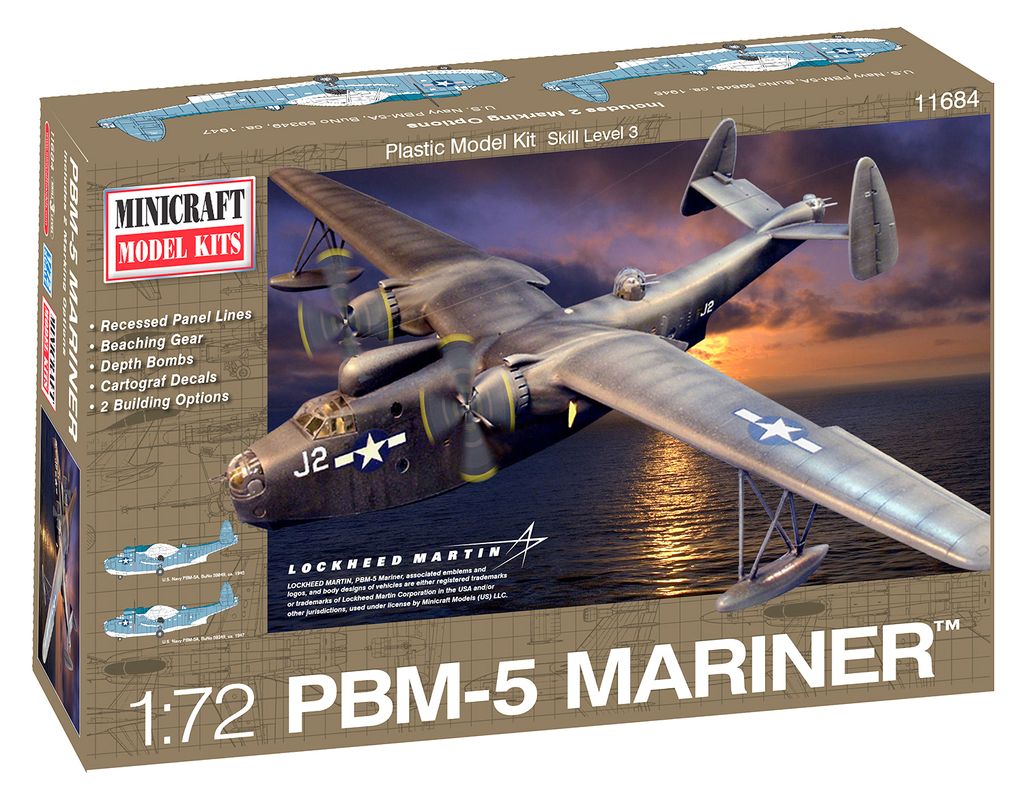 Minicraft 1/72 PBM-5 Mariner USN
The PBM was designed in the late 1930's and first deployed in the early 1940's as a sea based U.S. Navy patrol bomber and transport for men and material. The Mariner was also well suited for search and rescue operations.
The PBM was a large aircraft carrying a crew of 7 to10 crewmen and a flight range of over 2000 miles.

This new 1/72 scale plastic kit represents the PBM-5 seaplane which was the single most produced aircraft in the Mariner family. This PBM-5 seaplane features new tooling for "beaching gear" and depth bombs for positioning in the fully detailed mariner Bomb bays.

Accurately reproduced
1. Details of the engine and cockpit
2. Doors can be assembled open or close.
3. Engine cowlings and flaps positions can be selected.