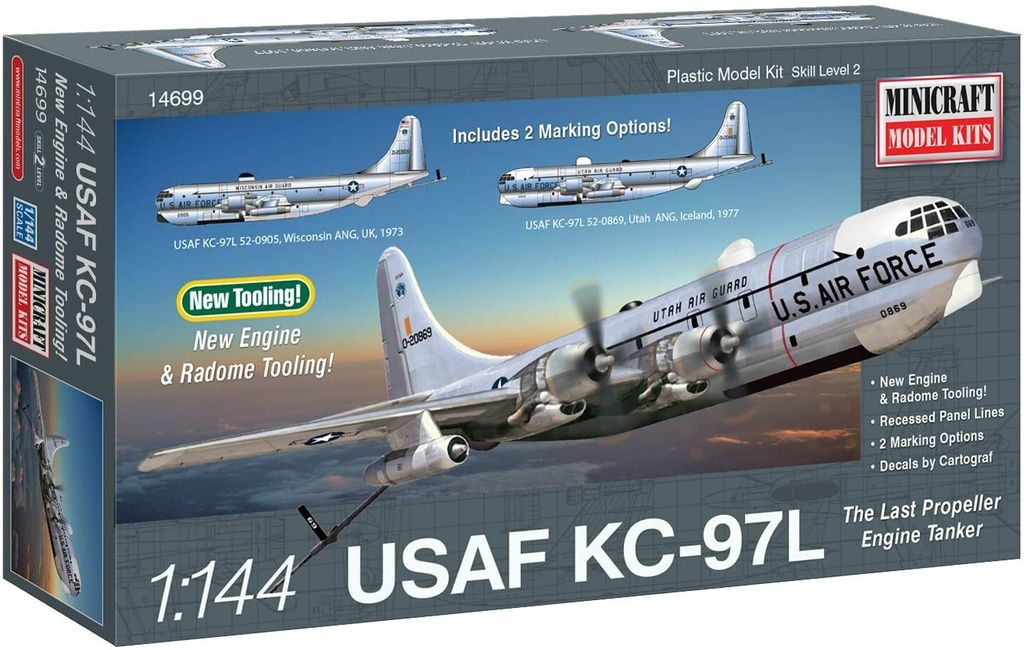 Minicraft 1/144 KC-97L USAF
The KC-97 evolved from the very successful Boeing B-377 airliner and U.S. Air Force C-97 transport. The KC-97 was adapted to carry fuel for airborne refueling of United States Air Force aircraft in the late 1940's. The KC-97 served well into the 1970's with Air National Guard units.

This new kit features new tooling for outboard jet engines representing the KC-97L with markings for 2 aircraft serving the Strategic Air Command.